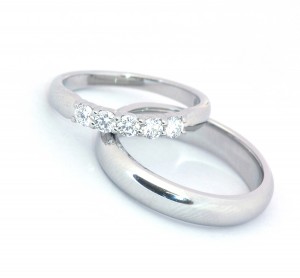 Wedding
Choose from our large selection of men's and women's yellow or white gold wedding sets or our master jewelers can custom design something that is unique as your love.
Diamond Jewelry
We offer an affordable selection of diamond studs, earrings, bracelets, and pendants representing all cuts and clarity.
Gold Jewelry
Browse our fine collection of 10 and 14 karat yellow and white gold earrings, necklaces, rings, and bracelets.
Silver Jewelry
You will find one of the city's most exquisite collections of silver jewelry, including unique pieces that are both elegant and contemporary.
Costume Jewelry
Come see our selection of premier costume jewelry, including pieces from the Jacqueline Kennedy Collection.
Watches
We have a unique selection of wrist watches, including Longines, Tissot, and Omega. We also have a selection of antique pocket watches from Illinois to Hamilton.
Estate Jewelry
We are known for our vast selection of unique estate jewelry including an abundant variety of diamond and colored-stone jewelry that ranges from modern to antique.