Gold, Silver, Platinum, & Coins
We buy gold, silver, and platinum in any form. Gold coins, dental gold, silver tea sets, silver flatware, and silver coins from 1964 and before are included. Get quick payment for your old or broken jewelry items. Not sure of their value? We are happy to evaluate your articles and provide free estimates of their worth.
Diamonds and Gemstones
Fulkerson Jewelers & Clock Shop buys all sizes and shapes of diamonds, loose or mounted in jewelry. We can grade your diamonds for cut, color, clarity, and carat weight. We also buy colored gemstones that are set in gold or silver mountings.
Wrist & Pocket Watches
We buy vintage and antique wristwatches and pocket watches in any condition, whether they are solid gold, gold filled, or gold plated. If you are unsure of your watch's age and value, we will be happy to evaluate it for you. We pay a premium for antique and vintage watches in good condition.
We also buy the following high grade modern wrist watches: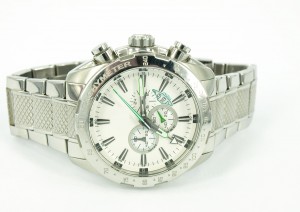 Rolex
Omega
Audemars
Piguet
Patek Philippe
Longines
Girard Perregaux
Vacheron Constantin
Self-Winding Watches
Chronographs
Estate Jewelry
Fulkerson Jewelers & Clock Shop buys vintage and antique jewelry. Antique jewelry from the 1950's back to the Victorian age is in high demand. We pay top dollar for these items depending on their condition.